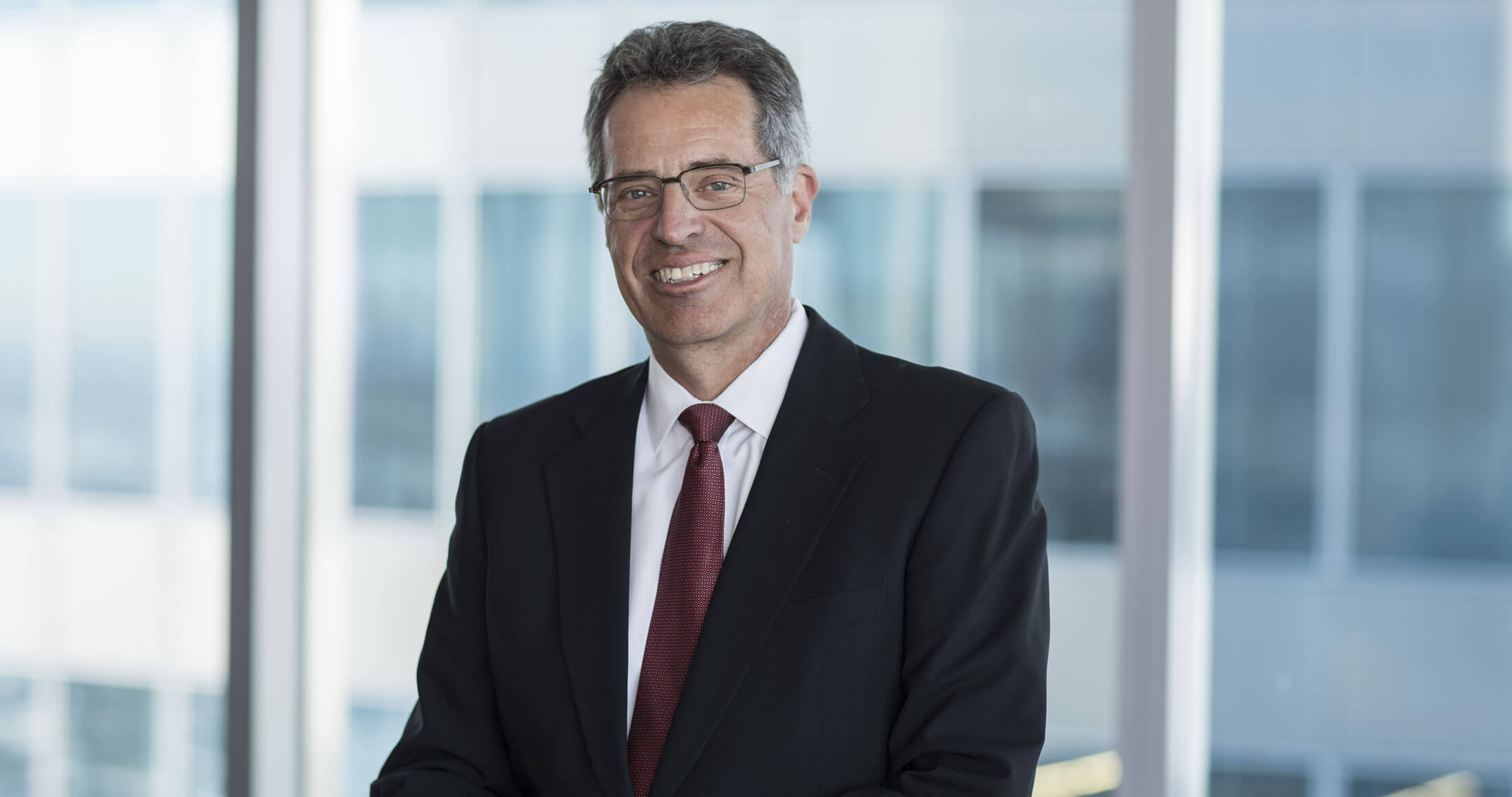 During a recent conference call, Portfolio Manager Bill Nygren shared thoughts on the previous quarter and the current market environment and participated in a Q&A. Below is a recap of that call from April 9, 2020.
It was an awful quarter all the way around. The S&P 500 lost 20% of its value with more than all of that drop occurring over a four-week period, making it the fastest bear market ever.
The best performance factors for the quarter were growth, positive price momentum, low beta and mega cap. We were – and remain – on the other side of all of those and it showed in our quarterly performance with the Oakmark Fund down 30% and Oakmark Select down 33%.
Many investors who have been calling for an economic and/or stock market downturn now say that those were inevitable and COVID-19 just happened to be the trigger. We don't agree.
We still believe the economy was operating closer to a normal sustainable level than to a peak and that stock market valuations, though slightly high relative to history, were appropriate relative to the near zero returns available in the bond market. That view doesn't mean we're optimistic about the depth of this economic downturn. It will probably look like a depression. The question is more the length.
Our opinion on the timing of the length of this downturn and the reopening of the economy is really no more informed than what you get from the media. We are optimistic, in our view, of how the economy will look after it's finally reopened and we can be out in public without fear of catching the disease. We expect an eventual recovery to a level that will make last year look more like a normal year than a peak one.
In addition to the factors investors usually need to consider when evaluating managers, today they also have to think about what challenges work from home is creating.
Four weeks ago today, we established a firm-wide work-from-home test. It went smoothly and we haven't been in the office since. Employees have the same screens on their desks at home that they do at work with all of the same data feeds. Office phones now ring on cell phones and messaging and video chats are available with all employees. Our investment team replicates their lunch-table discussions in the office with a virtual video lunch. Our weekly Stock Selection Group meetings occur as they always have but now on WebEx. While work from home wouldn't be our first choice, we are functioning just fine.
After this decline, advisors may have some clients who have tax losses. Oakmark and Oakmark Select, though they have a very high correlation in monthly performance, aren't considered equivalent securities by the IRS. Selling one and buying the other and reversing in 31 days can be acceptable for recognizing tax losses.
With the portfolio, I want to discuss how we reacted to these rapidly changing prices. The first thing we did was ask our analysts to extend their detailed forecasts from 2021 through the end of 2022. Normally, we do that in late summer. We quickly realized, though, that a lot of our companies will not be back to what we would consider normal in 2021, so we asked analysts to model a severe recession in 2020 and a partial recovery in 2021 followed by a normal 2022. Clearly we can't be certain that path will be accurate, but it at least puts all of our companies on a similar footing from which we can rank order their relative attractiveness.
There are two primary ways of rank ordering after establishing fair value estimates. First, you could simply compute how much of the stock would go up or down if it traded at fair value and then rank order by that percentage change. The problem with that approach is it favors debt-heavy companies, which is why we use a different one.
We compute the enterprise value of a company at today's market prices, summing the debt and the equity and compare that enterprise value as a percentage of what the enterprise value would be if the equity traded at our fair value estimate. Then we rank order by what enterprise values today are the lowest relative to our expected enterprise value estimates. What that approach does is that if two stocks both look like they would double if they moved up to fair value, it's going to make us prefer the one with the least debt.
This lengthy background explains a lot of our swaps. Many stocks during the decline were cut in half, but that's a much bigger decline for companies that have net cash, such as Workday or Pinterest, which were new holdings for us, than it is for a debt-heavy company, like American Airlines, which we eliminated our position in.
The names we sold or trimmed during the quarter were generally higher in debt, like American Airlines or FedEx, or very strong relative performers, like Regeneron, Apple and Intel.
The ones we purchased tended to have better balance sheets or businesses that we expect to be less harmed by the shutdown. To be clear, we are happy to take on risk when we believe we're getting overpaid to do so. We'll buy companies that have mediocre business models and companies that have levered balance sheets but only when the price is compelling. We obviously prefer better businesses and balance sheets when we don't have to pay up to get them. This decline gave us the opportunity to get that without paying up.
On balance, we believe the trades we made in the quarter resulted in a portfolio that is priced at a larger discount to fair value with higher quality businesses and better balance sheets.
One last comment is that Danny Nicholas, client portfolio manager, wrote the great piece, "The Value of Value," which looks at the underperformance of the value strategy from a more academic angle than we normally use. It is a highly recommended read.
Thank you to everyone for your patience during this extended period of poor performance for value. This week has been good. We've seen the market turn as it has typically done off of major bottoms. It's been led by the types of stocks that value investors tend to own more of, including the financial and more economically sensitive names.
Our expectation would be that if that rally continues, then we're well positioned to perform – that the market is well positioned to provide good absolute returns and that we're well positioned to add incremental returns on top of that.
I certainly hope that by the next time we talk we're all back in our offices, enjoying a major league baseball season and are outside and traveling again. And as I said in my letter, if that's not the case, you can take comfort that with our focus on balance sheet quality, that our portfolio, we believe, is well positioned with companies that will last, regardless of how long this downturn goes on.
QUESTIONS & ANSWERS
You talked in general terms about what you were looking for in portfolio swaps. Can you explain how that led to the addition of Constellation Brands to Select and its increased ownership in Oakmark?
Constellation Brands is a large beer company that imports Corona, Modelo and Pacifico. They've been one of the only large beer companies with good unit growth, despite the growth in craft beer. Their stock was trading more than $200 a share prior to the decline and went down by 50%, which was not much different in terms of price decline than something like American Airlines that was trading in the mid- to upper-$20s and is now trading in the low teens.
The company has a little bit of debt on the balance sheet but not a lot relative to its income level. Most importantly, we believe it has a business that is unlikely to be significantly impacted by the travel ban and economic shutdown. Only 15% of their sales are on premise, 85% in the home and in-home consumption has gone up more than enough to offset the decline in on-premise consumption.
They had a couple of specific issues. Their largest selling brand, Corona, unfortunately shared the name with the virus and there was some concern there would be brand equity damage. There is clearly no indication of that in March sales. They have a sale of their second-tier wine names that is scheduled to close this quarter. There's been fear that companies trying to do acquisitions will do almost anything to get out of them now that prices have come down. The business that was sold was at a pretty low multiple and only totals about $4.40 a share relative to the Constellation that had been more than $200 prior to the decline. The last issue was that Mexico had considered beer production to be a non-essential industry. All of Constellation's product is produced in Mexico, but the country is allowing the company's brewery to stay open. Constellation, between its own inventory and inventory in the pipeline, has about 70 days' supply, so this shutdown would have to go on for an extended period to eat into its sales.
We thought this was a great opportunity to buy a good growing business selling a staple product at a price where investors were severely over discounting fears that we didn't think had significant impact on business value.
Ally Financial is one of your large holdings. Can you talk about the proposed acquisition, including the chances of it going through and if there's a big breakup of value if it doesn't? What do you think about it? And what type of government assistance might it receive?
Ally is a large holding for us. It's a large auto lender that has had very small parts of its business in non-auto consumer lending, including credit card lending, but it hasn't been a big part of the business.
The proposed acquisition is for a subprime credit card lender. The price to be paid was a very low multiple of earnings consistent with where Ally's own stock was selling. They were also issuing some stock to do it. The deal was going to be mildly accretive to expected earnings that, prior to COVID-19, were supposed to be about $4.50 a share. Ally stock was at about $30. The seller of the business has a right that if Ally stock falls by more than I believe it was 15% – and it's clearly fallen by a lot more than that with it selling at like $16 today or so – to either ask for a make good in terms of how much the value of stock fell or has the ability to walk away. We are virtually certain that Ally would not do a make good at this price. It would make the acquisition significantly dilutive and we would be extremely disappointed in the management team if they were to do that. Whether or not the owner will walk away is, I think, open for debate. This business performed exceptionally well during the 2008 decline and they have every expectation that it would perform well again into the next recession. We'll see sooner than we expected.
Ally doesn't have optionality as it is committed to the deal. The seller has optionality in that basically since the stock has fallen in half, he could ask to get twice as many shares. If I remember right, they were going to be issuing something like high-single digits of a percentage of their shares. On the existing terms it was not dilutive, but it also was not significantly accretive, so if they did that it would be dilutive by maybe 10% to both book value and earnings per share. I'd be shocked if they did it. I also think it's probably unlikely the seller would trigger that clause that would give Ally an out on the deal, but we'll see. If they ask for the make-good provision, then Ally can opt out of the deal. Given that, I doubt the seller would ask for the make-good provision, but we'll see. They have optionality, but it's not optionality they control.
In terms of the acquisition, we would have preferred them to have used their capital to continue repurchasing stock. But we understand, from their point of view, the attractiveness of extending relationships with their customers. And if it was on the terms stated, it would be modestly antidilutive. To us, it's really not important whether or not the deal happens. What would be a big negative for us would be if the seller asked for the make-good provision and Ally complied.
In terms of government assistance, our expectation is that Ally will not need any. They were expected to make something over $4.00 a share this year. In the Fed's severely adverse scenario, earnings go to about zero. I guess to the extent you think the current shutdown goes long enough to create an outcome that's worse than the severely adverse scenario, maybe another full year of that would put Ally into a financial problem as it would most of the other banks. But I think that would be starting to be very much an outlier forecast relative to what consensus is on when the economy starts to reopen.
I wonder about this week's rally. As a manager, do you see that all the bad news has not yet been priced in? And do you think some of the SaaS and CRM companies that are charging a lot for subscriptions are going to get hurt by smaller businesses potentially canceling those?
In terms of the rally, we at Oakmark are at our worst when we're trying to guess what's going on in the short term about where the market is going to go. My colleague Win Murray, co-manager on the Select Fund and director of U.S. research, wrote the piece, "Potential Impact of Coronavirus on Long-Term Holdings," which goes through dividend discount or discounted cash flow math. He says that if you basically wipe out a year's worth of earnings, given where the market was selling, that only takes about 5% out of the value. I think relative to a sober assessment of what companies might really lose in terms of cash flow, the decline has been very large because of the uncertainty.
We also know that markets tend to bottom before all the bad news is out, but whether or not we've seen a bottom, my opinion is no better than anyone else's. I wrote the piece "Responding to a Crisis," which is about how we suggest clients react to an event like this and it's the same advice we would give if the market went way up. Always think about rebalancing because we think it's generally a fool's game to try and guess where the market is likely headed in the short term. If your clients were at their appropriate asset allocations prior to this decline and their bonds, their government bonds at least, performed well and their equities performed poorly, it's probably a good time to sell some government bonds and restore the equity asset allocation rate.
As for SaaS companies, we've heard a few stories of small businesses calling their SaaS providers to say they'll have to cancel and then agreeing to a short-term reduction in price to stay with that provider. I think we're looking at a pretty short-term reduction in revenues. But again, that's based on the idea that most of these small businesses reopen and the products and services they provided prior to COVID-19 that made economic sense to them before will still make economic sense after.
A name like Workday is probably a surprise to see in our portfolio given that it is a very high P/E name. The thought process there, much like a lot of our other names where we have ended up buying high P/E names, is that we don't think P/E is the right metric to look at for a company at Workday's stage and development. If you look at enterprise value instead, so equity value less its cash, there's net cash there as opposed to net debt. Relative to the sales the company has, at least where Workday was trading earlier in the quarter, it was significantly beneath the price that we've seen software companies acquired at. Workday is at a much better growth phase than the companies that have been selling out at higher multiples or revenues, so that's why we thought it was attractive. I don't know what's going to happen to their 2020 revenues, but I also don't think that's very instructive for where revenues would likely be in 2021 or 2022.
Average Annual Total Returns (as of 03/31/2020)
| Fund | 3 Month | 1 Year | 3 Year | 5 Year | 10 Year | Inception |
| --- | --- | --- | --- | --- | --- | --- |
| OAKMX | -30.42% | -21.69% | -3.55% | 1.33% | 7.78% | 10.95% |
| S&P 500 Total Return Index | -19.60% | -6.98% | 5.10% | 6.73% | 10.53% | 9.08% |
Gross Expense Ratio (as of 09/30/2019): 0.92%
Net Expense Ratio (as of 09/30/2019): 0.88%
Fund Inception: 08/05/1991
| Fund | 3 Month | 1 Year | 3 Year | 5 Year | 10 Year | Inception |
| --- | --- | --- | --- | --- | --- | --- |
| OAKLX | -32.53% | -24.08% | -10.08% | 3.41% | 5.68% | 9.58% |
| S&P 500 Total Return Index | -19.60% | -6.98% | 5.10% | 6.73% | 10.53% | 7.73% |
Gross Expense Ratio (as of 09/30/2019): 0.92%
Net Expense Ratio (as of 09/30/2019): 0.88%
Fund Inception: 08/05/1991
Past performance is no guarantee of future results. The performance data quoted represents past performance. Current performance may be lower or higher than the performance data quoted. Total return includes change in share prices and, in each case, includes reinvestment of dividends and capital gain distributions. The investment return and principal value vary so that an investor's shares, when redeemed, may be worth more or less than the original cost.
The net expense ratio reflects a contractual advisory fee waiver agreement through January 27, 2021.
To obtain most recent Oakmark Fund month-end performance data, view it here.
To obtain most recent Oakmark Select Fund month-end performance data, view it here.
The holdings mentioned comprise the following percentages of total net assets as of 03/31/20:
| Security Title | Oakmark Fund | Oakmark Select |
| --- | --- | --- |
| Ally Financial | 2.3% | 4.6% |
| American Airlines | 0% | 0% |
| Apple | 0.8% | 0% |
| Constellation Brands Cl A | 2.3% | 0% |
| FedEx | 0.7% | 0% |
| Intel | 1.3% | 0% |
| Pinterest Cl A | 0.3% | 0% |
| Regeneron Pharmaceuticals | 2.2% | 5.7% |
| Workday Cl A | 1.1% | 0% |
Portfolio holdings are not intended as recommendations of individual stocks and are subject to change. The Funds disclaim any obligation to advise shareholders of such changes. Information about portfolio holdings does not represent a recommendation or an endorsement to Fund shareholders or other members of the public to buy or sell any security contained in the Funds' portfolios. Portfolio holdings are current to the date listed but are subject to change any time. There are no assurances that the securities will remain in the Funds' portfolios after the date listed or that the securities that were previously sold may not be repurchased.
Access the full list of holdings for the Oakmark Fund as of the most recent quarter-end.
Access the full list of holdings for the Oakmark Select Fund as of the most recent quarter-end.
The price to earnings ratio ("P/E") compares a company's current share price to its per-share earnings. It may also be known as the "price multiple" or "earnings multiple", and gives a general indication of how expensive or cheap a stock is. Investors should not base investment decisions on any single attribute or characteristic data point.
The S&P 500 Total Return Index is a float-adjusted, capitalization-weighted index of 500 U.S. large-capitalization stocks representing all major industries. It is a widely recognized index of broad, U.S. equity market performance. Returns reflect the reinvestment of dividends. This index is unmanaged and investors cannot invest directly in this index.
Investing in value stocks presents the risk that value stocks ay fall out of favor with investors and underperform growth stocks during given periods.
The Fund's portfolio tends to be invested in a relatively small number of stocks. As a result, the appreciation or depreciation of any one security held by the Fund will have a greater impact on the Fund's net asset value than it would if the Fund invested in a larger number of securities. Although that strategy has the potential to generate attractive returns over time, it also increases the Fund's volatility.
Because the Oakmark Select Fund is non-diversified, the performance of each holding will have a greater impact on the Fund's total return, and may make the Fund's returns more volatile than a more diversified fund.
Oakmark Select Fund: The stocks of medium-sized companies tend to be more volatile than those of large companies and have underperformed the stocks of small and large companies during some periods.
The information, data, analyses, and opinions presented herein (including current investment themes, the portfolio managers' research and investment process, and portfolio characteristics) are for informational purposes only and represent the investments and views of the portfolio managers and Harris Associates L.P. as of the date written and are subject to change and may change based on market and other conditions and without notice. This content is not a recommendation of or an offer to buy or sell a security and is not warranted to be correct, complete or accurate.
Certain comments herein are based on current expectations and are considered "forward-looking statements". These forward looking statements reflect assumptions and analyses made by the portfolio managers and Harris Associates L.P. based on their experience and perception of historical trends, current conditions, expected future developments, and other factors they believe are relevant. Actual future results are subject to a number of investment and other risks and may prove to be different from expectations. Readers are cautioned not to place undue reliance on the forward-looking statements.