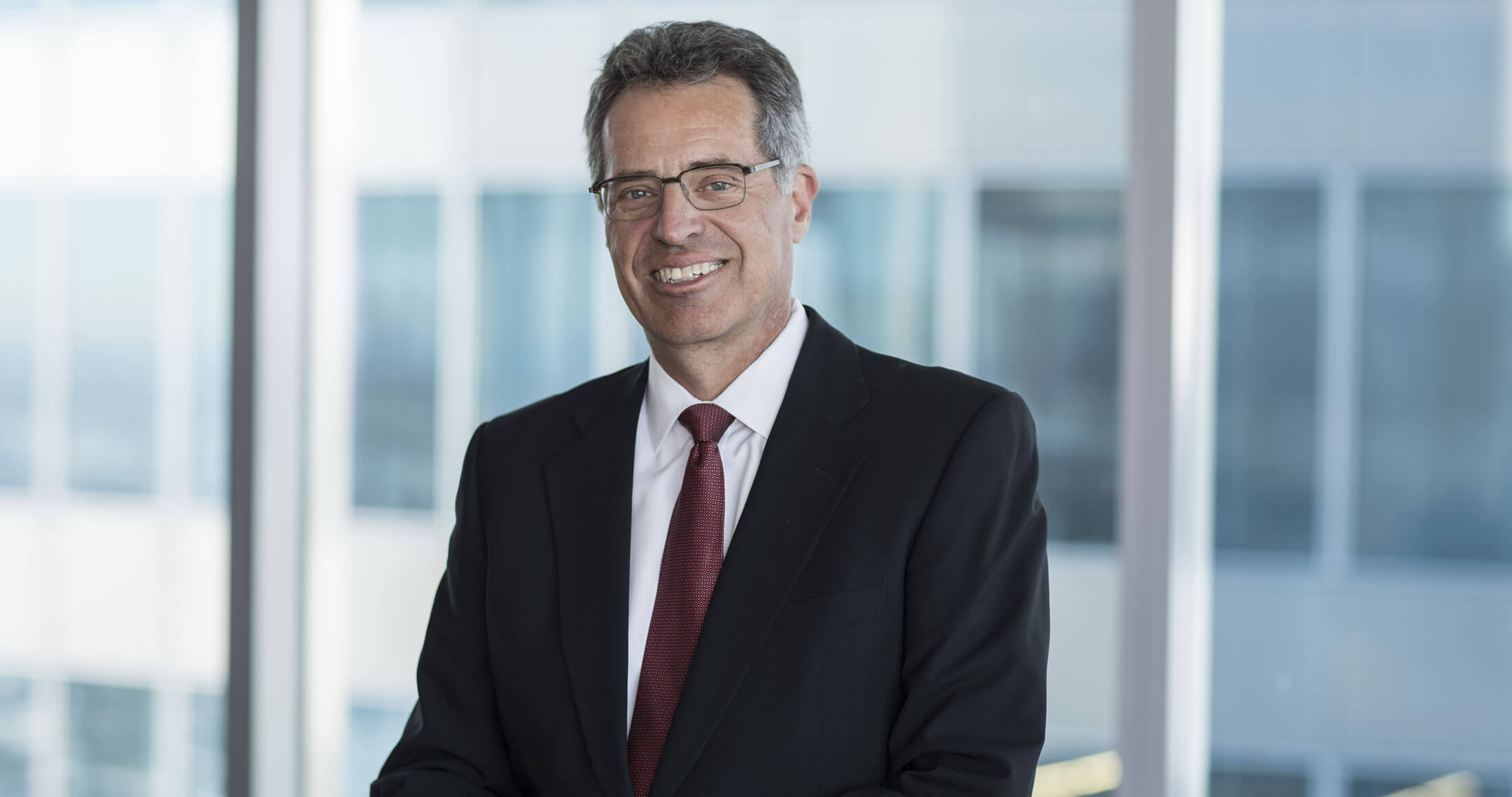 During a recent conference call, Portfolio Manager Bill Nygren shared thoughts on the previous quarter and the current market environment and participated in a Q&A. Below is a recap of that call from July 9, 2020.
OPENING REMARKS
The stock market had a good second quarter with the S&P 500 up 20.5%. Our Funds did slightly better with Oakmark up 23% and Select up 23.3%. Given the large first-quarter decline year-to-date, we still have a lot of ground to make up.
In the quarterly commentary, I said the second quarter, in many ways, was as if the first-quarter movie was played backwards. One thing that didn't change was the headwind for value investors. The Russell Value Index was up only 14% in the quarter, over six percentage points below the S&P, while the Russell Growth was up 27%, more than 600 basis points above the S&P.
As we've said before, Oakmark's definition of value is not limited to the below-average businesses that generally are priced at lower P/Es and price-to-book ratios than the market. We value each business based on its own unique fundamentals and assign values based on transactions for similar businesses, stock market prices of similar businesses and DCF models. Using non-GAAP metrics, such as price per subscriber or earnings after adding back unusually large growth spending, such as outside research and development costs or using piece-by-piece valuations for corporations with disparate business segments, we end up with some holdings that are unusual for value investors, such as Netflix, Regeneron Pharmaceuticals and Alphabet. Those types of holdings have been an important contributor to our performance and they allowed us to have a very good quarter, despite how weak the Russell Value Index was.
We've had to field questions about how we expect to perform when the pendulum finally swings and the value style turns to a tailwind. It's a fair question for a value manager who has Alphabet as its largest position. Despite how poorly the Russell Value Index performed relative to the S&P last quarter, the Russell Value outgained the S&P on 27 of the trading days during the quarter. Both Oakmark and Oakmark Select outperformed the Russell Value on 22 of those 27 trading days—or over 80% of the time. Despite our more inclusive definition of value, we're confident that we're well positioned for the eventual recovery of value investing.
Our portfolios continue to be heavily weighted in financials, roughly 30% of assets. Relative P/E and price-to-book ratios continue to be much below long-term historical averages for that industry.
I noted in the commentary that our average bank holding would need to appreciate in price by 40% relative to the S&P to get back to its historical average of 2/3 of the S&P P/E multiple. That's before giving any credit for improvement in business quality for the banks, which we believe has been substantial.
Portfolio repositioning during the quarter was not as active as the frenetic pace that we had in March. We sold about half of Oakmark's Regeneron position due to a substantially higher stock price. We also sold three very long-term holdings: Apple, Texas Instruments and Intel, which had recently benefited from the demand for growth stocks. Fiat and Delphi, both under contract to be acquired, were also sold. In both cases, we were disappointed with the prices that the companies agreed to for acquisitions. They were well beneath our estimates of intrinsic value. We expressed our disappointment to management, but with no other bidders emerging, we had to admit our mistake of overvaluing those businesses and move on.
New buys included General Dynamics, T-Mobile, Reinsurance Group of America and a large increase to our Pinterest holding.
In addition, our trading has been active due to tax loss harvesting. The market has unfortunately given us ample opportunity to capture tax losses this year. As you know, Oakmark's goal is to maximize after-tax returns, so whether the market is up or down, we're always trying to realize any meaningful losses, which allows us to reduce our annual capital gains distributions. Despite large gains on many of our sales this year, with our tax year nearly 3/4 over, as of today, I don't expect either Fund to be required to make a meaningful capital gain distribution.
Lastly, most of our employees are still working from home. Most of our investment team is now back in the office and has been for several weeks. It's great to again be interacting on a daily basis. If lockdown accomplished nothing else, I'm grateful for the reminder of how much I enjoy the people I get to spend each working day with.
QUESTIONS & ANSWERS
Although you expanded your definition of value, are you uneasy about the parabolic run-up in many technology stocks, especially SAAS, stay-at-home plays and other much more speculative companies? There seem to be some echoes of previous periods, but I'm not sure if I'm making an incorrect comparison. It just feels like if you're not in the Russell 1000 Growth or the QQQs or other aggressive areas, you're missing it. How do you resist the urgency to chase it? Have you seen other periods where chasing those types of instruments has resulted in future underperformance?
First, I take a little bit of issue with saying that we've expanded our definition of what we call value. Really, Oakmark is doing the same thing we've done since we started the Fund back in the early 90s, which is try to figure out what metrics acquirers look at when they buy businesses and then apply those metrics to public companies and look for those selling at discounts. Back then, it was companies in the cable TV industry that were losing money and had negative book value that were frequently changing hands in the private market at $1000 a subscriber. That multiple on subscribers made those public companies look cheap. Today that rhymes pretty strongly with the way we feel about Netflix. At the acquisition by AT&T, HBO was valued at a price similar to $1000 a subscriber. Using that metric made Netflix look cheap even though it wasn't reporting earnings and didn't have much tangible book value at the time we purchased it. Any time we can use what we think are rational economic values that acquirers are paying that may not square with GAAP P/E or price-to-book, we're excited. That would explain the positions we have in companies like Pinterest, Match, Netflix and Alphabet today.
I do share your concern about the extent that the outperformance of the Russell 1000 has, as you said, gone parabolic. It's getting out of bounds with any historical time period other than the internet bubble in the very late 90s/early 2000. I think there are a lot of companies today that have had good growth and are probably going to grow through the pandemic period but have P/E multiples that have become so high relative to the market that any long-term forecast that includes some reversion to the mean P/E, which we still think is appropriate because we think in a world that changes as rapidly as ours does today to assume that companies can go beyond the next seven to 10 years without disruption in their industry, we think that's a very risky assumption to make.
I think the risk in a lot of the Russell 1000 names is similar to what we saw in the Nasdaq and the internet-heavy names back in the very late 1990s. We don't think we're exposed to that. With a company like Alphabet, even though its stated P/E looks to be above the market, by the time you give it credit for cash for its non-earning venture capital investments, like Waymo, and its under-monetized asset, YouTube, and you subtract out those values and then apply what's left to search, we still think we're getting searches below a market multiple. In the case of Facebook, when you subtract out the cash and the value for WhatsApp, we don't think we're paying a premium for the basic Facebook and Instagram business, so I believe we will be somewhat insulated from what is a likely eventual decline in the Russell Growth leadership.
What do you figure the business metrics are for acquirers in the financial space right now? The banks are acting very heavy and what's the market missing about that? How do you gauge fair value when the net interest margins and yield curve are so flat?
I think it's hard to look at 2020 GAAP P/E ratios as being very informative about a company. Say Capital One is selling where it is today at $58 a share, that's about five or six times trailing earnings. We think it will make money this year, but not a lot because of unusually high charge-offs on credit card debt. But then next year we think earnings will pretty quickly get back to 2019 levels, so we're talking about a company that's selling at maybe 1/3 of the S&P 500 multiple. If the company believes it were worth substantially less than tangible book, which is significantly above the current stock price, they could go into a slow liquidation mode and return more to the shareholders than what the current stock price is.
We have not seen banks change hands at discounts to tangible book value. Generally, P/E multiples have been double-digit, so we continue to believe that the banks ought to trade closer to the S&P multiple. We're not saying they deserve the 18 or 19 times earnings on next year's consensus that the S&P is at, but the single-digit multiples that the banks are at on next year look way too low to us.
In the insurance space, a company like Reinsurance Group of America (RGA), which we just purchased, sold an underperforming European subsidiary that they had at basically book value. That was just announced yesterday, not a big deal, like a half-billion dollar transaction, but RGA is selling at just over half of book value and the businesses that are left are better than the business that was sold. We think even though there haven't been a lot of data points of transactions for entire financial services companies, we believe the transactions that we have seen over the past year continue to point to value substantially above current market prices for that industry.
When I hear you're buying a stock like Pinterest, it really makes my ears perk up. In the past I have been able to make some money when you bought these types of stocks. First, can you tell us what you like about it? Second, if you look into your portfolio, can you give us a couple names of stocks that you think are way undervalued?
Pinterest is a stock that was new to our portfolio in the first quarter. We had a partial position and then substantially increased it early in the second quarter. The stock traded late in 2019 into the mid-30s and it was trading in the mid-20s in February at about $4 a share in cash and, of course, the Pinterest app and website. The stock got down to a low of $10.50. We think that if it's trading at $24 and had $4 in cash, the business was being valued at about $20. When it fell to $11 and still had $4 in cash, the business was being valued for about $7. The business was being priced at about 1/3 of where it was pre-Covid. Yet, it's a business that we didn't think should be very affected by the shutdown. In fact, engagement with users actually went up during the period when people had been working from home. We liked that even if Pinterest isn't earning money today, a P/E doesn't give you an interesting indication of value. If you look at enterprise value relative to average monthly users, it was selling at a discount to companies like Twitter or Facebook. The reason was because they haven't fully monetized the time that consumers are spending on Pinterest. We think the business model there is superior to other social media sites because the users are ready to spend. You go on Pinterest because you're planning a vacation or wedding or remodeling a room and you're looking to spend money to get the right experience from those events that you're interested in. Advertisers don't have the problem that they're currently experiencing on other social media where they might end up being advertised next to a post that contains a point of view that is inconsistent with their brand name. Pinterest is a much more positive environment. Our belief was that it was at a bargain price when it fell that same 50% or so that it seemed like most companies did back in March. It's recovered a lot. It's clearly not as cheap as it was when we were purchasing it, but I think it's another in a series of examples of why a more thoughtful approach to value rather than looking for a discounted P/E or price-to-book has allowed us to add value.
For other names we think are selling at inexpensive levels, I'd have to go back to the financials. RGA, a new holding for us last quarter, reinsures life insurance policies. If you're a life insurer and your book isn't broad enough to have a complete degree of diversification, you can sell that risk to RGA and pay them to assume it. Historically, they've achieved over a 10% return on equity. It's been pretty consistent growth in both earnings and book value. But when Covid hit in March, everyone was worried about excess death and the effect it would have on near-term earnings for the company. Also, the asset side of their balance sheet tends to be largely invested in corporate bonds. The corporate bond market went through almost as big a sell-off as the equity market. The percentage declines weren't the same, but in terms of where spreads normally go in corporate bonds, they went to higher levels than what would be expected, so there was a mark-to-market loss in the assets while at the same time death counts were rising. Today, RGA sells at $67 and change and has a book value of almost twice that much. It made $13 a share last year. We think that once we're past Covid, earnings get back to that level. The corporate bond market has almost fully recovered. Because of that, we think the mark-to-markets will be reversed and don't believe investors have given them much credit for that. Even in an estimate of a couple hundred thousand excess deaths in the U.S. this year largely due to Covid, RGA still makes money. It's not like 2008 when we were looking at financial institutions that were reporting big losses and in a position where capital was completely inadequate. This is a conservatively managed company selling at little more than half of book and selling at about five times what we think recovery earnings will be. To us, that's an example of something that's pretty extreme in valuation and ought to correct itself over the next couple years for somebody who is willing to look at that kind of timeframe.
You mentioned there were a couple of companies that you had sold that were into contracts for being sold at prices you were disappointed in. That sounded like you had overvalued these companies. What you were looking at that you think caused you to do so?
Both companies were in the auto space.
Fiat Chrysler entered into a merger combination with Peugeot. The stock was selling around $13 a share. They were expected to earn a little more than $4; more than all of the earnings coming from the Jeep and Ram divisions, which we considered to be two of the strongest growth labels in the U.S. auto industry. We like the auto stocks in general, and Fiat specifically, because they had been through a period where they had been reporting earnings substantially higher than free cash flow—and free cash flow was starting to catch up with reported earnings. We thought that would be a reason that investors would elevate these companies beyond the four or five times earnings where they'd been selling. Our target multiple for Fiat Chrysler is still single digits, but it was substantially above five times earnings. It's possible that Peugeot is equally undervalued to Fiat Chrysler and that investors who stay invested in that will ultimately achieve the valuation that we had been hoping Fiat Chrysler would be able to get on its own, but it completely changed the thesis of the investment for us. We weren't really anxious to become part owners in a company that was headquartered outside the U.S. with a governance typical of European companies and with the French government becoming a large shareholder. To us, it didn't feel like it was an appropriate investment for a fund that is largely invested in companies whose primary headquarters or business is in the U.S.
Delphi is somewhat similar because the stock had been disappointing. It had fallen to a multiple that was about four or five times what we had expected them to earn in a normal auto environment. They agreed to sell out to Borg Warner, another U.S.-based auto parts company, again at a price that was below the multiple that we thought Delphi had deserved.
I think part of the issue is that we may have been somewhat overvaluing all auto-related businesses, which has caused us to somewhat reassess our General Motors (GM) valuation and bring that down a little bit. We still think GM belongs in our portfolio. It's undervalued enough even though it's not quite as undervalued as we thought it had been six months ago. When we go through situations like this, we first try to learn as much as we can about the mistakes that we had made and what other companies we own that they might be applicable to. Second, we try to make sure that the process was truly open and that if another bidder came along, the company would do the right thing and pursue that higher offer rather than go with the one we had originally thought was inadequate. In both cases, we held the stocks for several months after the acquisitions had been announced. There were no indications of interest that suggested that the companies had accepted an offer that was below what was available in the market. When that happens, we just have to say we were wrong and move on.
The government has instituted some plans on evictions being banned, student loans payments being put on hold and banks being ordered to give people six months' break on their mortgage payments—I believe there are about four million households that participated in that. Do you have any thoughts from a macro view on what that will do to the markets?
First, I'd say that we're at our best at Oakmark when we're dealing at a company level and analyzing business fundamentals and trying to assess how it affects that specific company's business. Clearly, when we go through a recession as severe as what we're in right now, those unique fundamentals overlap across similar companies. As we look at Ally Financial, Capital One and Bank of America, a repeating theme is how bad is consumer credit going to be? The companies all had to make their best guess estimates when they reported first-quarter earnings. We'll see an update to those this quarter. Our belief is consistent with what we saw in the stress tests from the Federal Reserve that were released a week or two ago. They suggested that the companies are all performing well, their capital is adequate and almost all can continue to pay dividends and revisit share repurchases after we get past another quarter where we see an increase in charge-offs. I think one of the things that's missed as we're seeing these deferrals on payments, whether it's credit cards, auto loans or home mortgages, is that in a lot of cases when you're dealing with employees who lost jobs that weren't very high paying, the government programs for people making less than about $25 an hour basically not only restored their income but elevated it beyond where it was in cases where they were making less than that. I don't think the charge-offs are going to be as bad as you might think given how high the unemployment numbers are. The policies were not in place on March 31 when companies had to make their guesses about what percentage of their loans they would have to charge-off, so it was good news in April when we saw how much money the government was going to distribute and how fully it was going to replace income for those who had lost jobs.
I think that makes it likely that second-quarter charge-offs, in addition to the first quarter, are not going to be as negative as some project. We think the economy is starting to recover. We're seeing new unemployment claims go down. We're seeing a very low basis of travel start to rebound. I think as we look out toward the end of the year and into the next, we're looking at an improving environment, which should see charge-offs lessening from where they are today.
To us, I don't want to say it's a minor issue as to whether a financial company makes 40% of what it made last year or 20%, but it's not an event that we think you then put the P/E multiple on top of that change in earnings. This year's earnings are going to be disappointing relative to initial expectations at the beginning of the year, but that doesn't then affect what these companies are likely to earn in 2021, 2022, 2023—and that's what really determines what kind of P/E multiple is appropriate. Our values have come down slightly for our banks. Stocks have come down a lot more than our values have come down. I think that's largely because repurchase plans have been suspended for this year, but it doesn't do anything to change the return on equities we think these companies should be able to earn in a couple years—and it does very little to change our estimates of what book value these businesses will have a couple years out. I think this is kind of a standard example of bad news that the market then amplifies in the way that it hits the companies that are most affected.
Can you give us more color on the new names you've added to the portfolio and, in particular, General Dynamics?
General Dynamics is a business we have always liked. It traded back in February at a high of about 190 and it hit a low in March of 100 and then slowly rallied from that level in April. The company earned over almost $12 a share last year. We don't think earnings will come down substantially this year. The stock was trading at basically 10 times expected earnings. We think the stock got hit not because investors expected a decline in their defense business, which is pretty recession resistant, but because they are the leader in private aviation, owning a Gulf Stream business, which we think is a great franchise. Long term, we think Covid events and fear of the pandemic might actually be good for private airline travel, but it's hurting the business right now. Despite that, the stock has rallied to about 13 times earnings. It pays a 3% dividend yield and we think it has a pretty stable earnings stream and is a well-managed company.
I talked about RGA, which was another one of our additions. We went through Pinterest, which was a big increase for us.
The other name we added was T-Mobile. They completed their acquisition or merger with Sprint. A larger holder, Soft Bank, was exiting their stock and gave us an opportunity to take advantage of a large seller at a price that we thought was depressed. We think the story here has the potential to play out similarly to the way Charter did after they had purchased Time Warner Cable. Over a couple years, you have kind of messy reported earnings as the companies are merging operations and achieving substantial cost synergies. On the other side of that, after the companies are integrated, this should be the best cellular network in the U.S. We believe that will allow them to be a very strong third competitor to AT&T and Verizon. If we are right and they gain the subscribers we think would be appropriate given the quality of their network, the stock is at a substantial discount to where companies like AT&T and Verizon now trade. We like this management team a lot. We believe they're very focused on long-term growth and business value per share. Again, a strong corollary to what we had in Charter when they merged with Time Warner was a cable management team that understood prudent use of leverage and the impact that had on per share value growth.
When you talk about a company like Netflix and how it trades on a metric of what some would take it out at where it might not have a real natural buyer because of its size, don't you discount that a little bit? How do you get to a point where you determine that it's overvalued given the size and how many more people can sign up? Where does the value go from here?
When we look at a metric, like the $1000 a subscriber that we think is what AT&T paid for HBO when they bought Time Warner, we don't just take that and start applying it. We work to understand why that was a metric that made sense to them. If you think about an HBO subscriber paying about $18 a month, 40% operating margin, that's like $7 a month operating profit, and for 12 months a year is $84, so it's about 12 times the operating income that they expected to earn from HBO. Twelve times operating income unlevered at today's tax rate puts you at something like a 16 or 17 P/E. That's a number that makes sense to us. That's a number that we think Netflix could earn if they stopped investing so much to grow their subscriber base. We think they're making the right decision to sacrifice current earnings to grow subscribers as rapidly as they are because in the battle for global streaming subscribers, the biggest wins. You get to amortize your cost over your whole subscriber base so you can provide more programming per subscriber when you're the largest. At Netflix, we expect that as the opportunity to grow its subscribers at 25 million a year or more starts to decrease, it will increase prices. You will see a margin structure emerge that's more similar to what you've seen for the cable TV networks or HBO and the growth in value will stop coming from big gains in subscribers and be replaced by current earnings and cash flow. We still believe that at this price Netflix is somewhat undervalued. It's obviously been a great stock this year, so it's not as undervalued as it was a year ago. When we look out a couple of years and forecast subscriber growth for two more years, we think we're getting the growth in subscribers beyond two to three years basically for free at today's price.
CLOSING REMARKS
Thanks, everyone, for being on the call. I think that we as a country have made a lot of progress against Covid over the past quarter. It was just three months ago that we were worried that we were taking our life in our hands if we walked past people. They might be sick and not know it and be able to infect us, which could give us a meaningful chance of death. We thought we could get the disease from touching doorknobs others had touched. We've learned a lot in the last three months. I think the disease is a lot less scary for people who are healthy than we thought it was three months ago.
If we make the same kind of progress over the next three months and continue to see the death rates decline, I think we are well positioned for an economic recovery. As we have outlined our expectations, by 2022 the economy is better than it was in 2019 and our portfolio is very pro-cyclical. It has done well when people expect the economy to do well. We would expect that to continue. We expect that eventually this growth market that has gotten out of control over the last couple of quarters will come to an end and, despite owning a few of those names in our portfolio where we think value support is actually strong though you don't see it in P/E or price-to-book, we think our portfolio is really well positioned relative to the Russell 1000. We believe we're well positioned to benefit from both an economic and value investing recovery.
Average Annual Total Returns (as of 06/30/2020)
| Fund | 3 Month | 1 Year | 3 Year | 5 Year | 10 Year | Inception |
| --- | --- | --- | --- | --- | --- | --- |
| OAKMX | 23.01% | -6.67% | 2.06% | 5.55% | 11.33% | 11.65% |
| S&P 500 Total Return Index | 20.54% | 7.51% | 10.73% | 10.73% | 13.99% | 9.71% |
Gross Expense Ratio (as of 09/30/2019): 0.92%
Net Expense Ratio (as of 09/30/2019): 0.88%
Fund Inception: 08/05/1991
| Fund | 3 Month | 1 Year | 3 Year | 5 Year | 10 Year | Inception |
| --- | --- | --- | --- | --- | --- | --- |
| OAKLX | 23.26% | -10.48% | -4.18% | 0.74% | 8.98% | 10.44% |
| S&P 500 Total Return Index | 20.54% | 7.51% | 10.73% | 10.73% | 13.99% | 8.50% |
Gross Expense Ratio (as of 09/30/2019): 0.92%
Net Expense Ratio (as of 09/30/2019): 0.88%
Fund Inception: 08/05/1991
Past performance is no guarantee of future results. The performance data quoted represents past performance. Current performance may be lower or higher than the performance data quoted. Total return includes change in share prices and, in each case, includes reinvestment of dividends and capital gain distributions. The investment return and principal value vary so that an investor's shares, when redeemed, may be worth more or less than the original cost.
The net expense ratio reflects a contractual advisory fee waiver agreement through January 27, 2021.
To obtain most recent Oakmark Fund month-end performance data, view it here.
To obtain most recent Oakmark Select Fund month-end performance data, view it here.
The holdings mentioned comprise the following percentages of total net assets as of 06/30/20:
| Security Title | Oakmark Fund | Oakmark Select |
| --- | --- | --- |
| Ally Financial | 2.8% | 5.4% |
| Alphabet Cl A | 3.9% | 10.4% |
| Apple | 0% | 0% |
| AT&T | 0% | 0% |
| Bank of America | 3.2% | 4.4% |
| Borg Warner | 0% | 0% |
| Capital One Financial | 2.8% | 3.6% |
| Charter Communications Cl A | 2.0% | 5.7% |
| Delphi | 0% | 0% |
| Facebook Cl A | 3.5% | 5.5% |
| Fiat Chrysler | 0% | 0% |
| General Dynamics | 1.0% | 0% |
| General Motors | 1.9% | 0% |
| HBO | 0% | 0% |
| Intel | 0% | 0% |
| Match Group Cl A | 1.4% | 0% |
| Netflix | 3.3% | 6.1% |
| Pinterest Cl A | 1.1% | 0% |
| Regeneron Pharmaceuticals | 1.0% | 5.3% |
| Reinsurance Group | 1.5% | 0% |
| SAAS | 0% | 0% |
| Soft Bank | 0% | 0% |
| Texas Instruments | 0% | 0% |
| Time Warner Cable | 0% | 0% |
| T-Mobile US | 0.9% | 0% |
| Verizon | 0% | 0% |
Portfolio holdings are not intended as recommendations of individual stocks and are subject to change. The Funds disclaim any obligation to advise shareholders of such changes. Information about portfolio holdings does not represent a recommendation or an endorsement to Fund shareholders or other members of the public to buy or sell any security contained in the Funds' portfolios. Portfolio holdings are current to the date listed but are subject to change any time. There are no assurances that the securities will remain in the Funds' portfolios after the date listed or that the securities that were previously sold may not be repurchased.
Access the full list of holdings for the Oakmark Fund as of the most recent quarter-end.
Access the full list of holdings for the Oakmark Select Fund as of the most recent quarter-end.
The price to earnings ratio ("P/E") compares a company's current share price to its per-share earnings. It may also be known as the "price multiple" or "earnings multiple", and gives a general indication of how expensive or cheap a stock is. Investors should not base investment decisions on any single attribute or characteristic data point.
The Price to Book Ratio is a stock's capitalization divided by its book value.
A discounted cash flow model ("DCF model") is a type of financial model that values a company by forecasting its' cash flows and discounting the cash flows to arrive at a current, present value.
The S&P 500 Total Return Index is a float-adjusted, capitalization-weighted index of 500 U.S. large-capitalization stocks representing all major industries. It is a widely recognized index of broad, U.S. equity market performance. Returns reflect the reinvestment of dividends. This index is unmanaged and investors cannot invest directly in this index.
The Russell 1000® Value Index measures the performance of the large-cap value segment of the U.S. equity universe. It includes those Russell 1000® companies with lower price-to-book ratios and lower expected growth values. This index is unmanaged and investors cannot invest directly in this index.
The Russell 1000® Growth Index measures the performance of the large-cap growth segment of the U.S. equity universe. It includes those Russell 1000® companies with higher price-to-book ratios and higher forecasted growth values. This index is unmanaged and investors cannot invest directly in this index.
Investing in value stocks presents the risk that value stocks ay fall out of favor with investors and underperform growth stocks during given periods.
The Fund's portfolio tends to be invested in a relatively small number of stocks. As a result, the appreciation or depreciation of any one security held by the Fund will have a greater impact on the Fund's net asset value than it would if the Fund invested in a larger number of securities. Although that strategy has the potential to generate attractive returns over time, it also increases the Fund's volatility.
Because the Oakmark Select Fund is non-diversified, the performance of each holding will have a greater impact on the Fund's total return, and may make the Fund's returns more volatile than a more diversified fund.
Oakmark Select Fund: The stocks of medium-sized companies tend to be more volatile than those of large companies and have underperformed the stocks of small and large companies during some periods.
The information, data, analyses, and opinions presented herein (including current investment themes, the portfolio managers' research and investment process, and portfolio characteristics) are for informational purposes only and represent the investments and views of the portfolio managers and Harris Associates L.P. as of the date written and are subject to change and may change based on market and other conditions and without notice. This content is not a recommendation of or an offer to buy or sell a security and is not warranted to be correct, complete or accurate.
Certain comments herein are based on current expectations and are considered "forward-looking statements". These forward looking statements reflect assumptions and analyses made by the portfolio managers and Harris Associates L.P. based on their experience and perception of historical trends, current conditions, expected future developments, and other factors they believe are relevant. Actual future results are subject to a number of investment and other risks and may prove to be different from expectations. Readers are cautioned not to place undue reliance on the forward-looking statements.