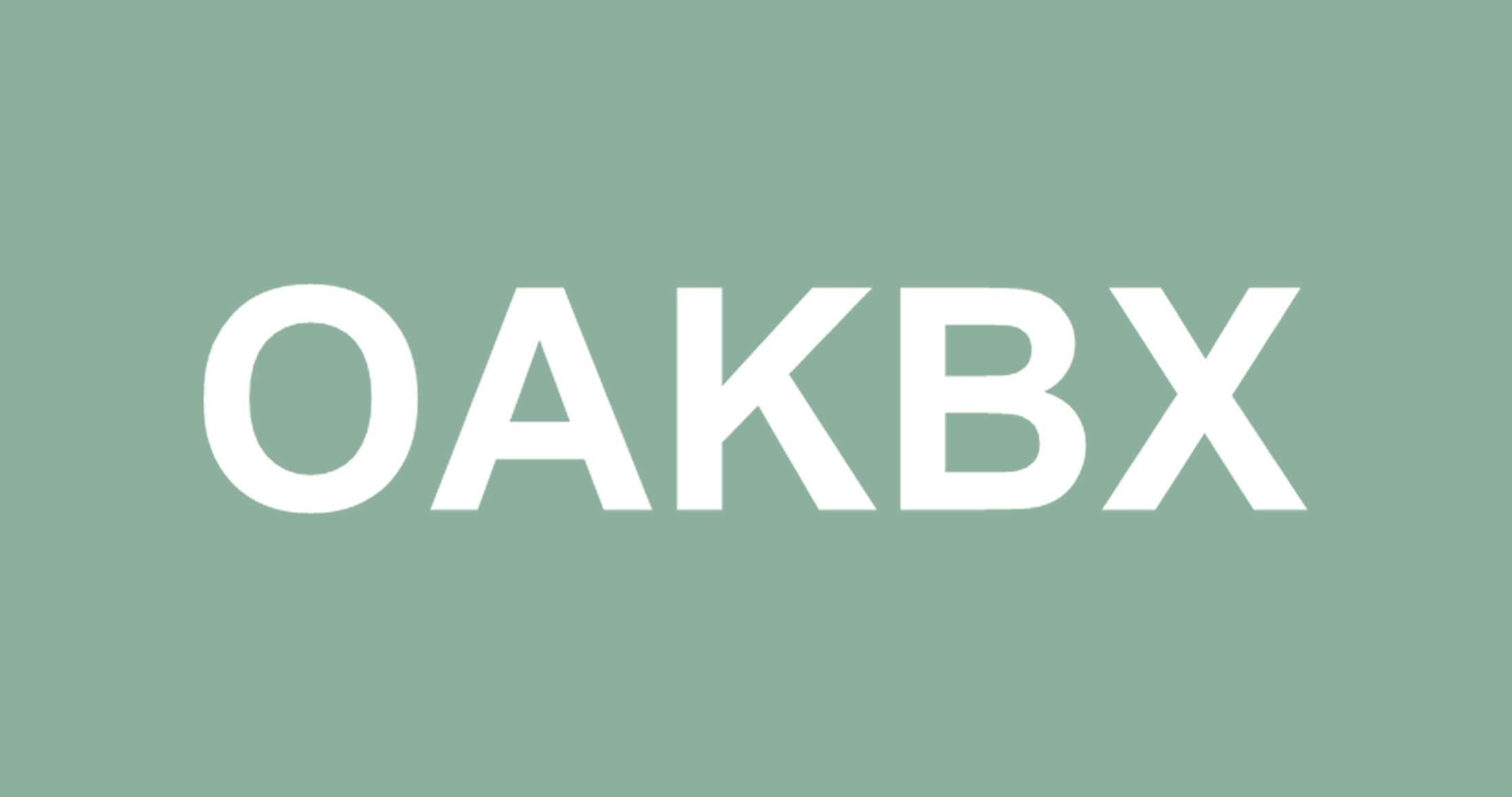 The Oakmark Equity and Income Fund (OAKBX) celebrates its 25th anniversary at the beginning of November 2020. From the earliest days of Harris Associates, one of the firm's principal service offerings was the management of balanced portfolios. We developed OAKBX (originally named the Oakmark Balanced Fund) to offer this service to a wider community of investors.
As with some Oakmark funds, OAKBX got off to a slow start relative to attracting investors. The late 1990s were a period of equity market enthusiasm—and balanced funds were not in fashion. Nevertheless, we persisted because we believed (and continue to believe) that value-based balanced funds can be an important part of the investing program for many. The Fund has stood the test of time as its return since inception has matched the S&P 500, despite an asset allocation never exceeding 75% in equities—in other words, equity-like returns with less riskiness.
Today, the investing marketplace offers many different flavors of asset allocation or balanced funds. So what distinguishes OAKBX aside from a solid 25-year return record? OAKBX is a flexible balanced fund where the asset allocation and security selection reflect Harris' ever-evolving understanding of value. When equity opportunities are abundant, the equity allocation will be high; while in times of scarcity, the fixed income allocation will increase. The central allocation tendency for the Fund is like many other balanced funds: 60% equity/40% fixed income. History has shown that this structure mediates effectively between the need for current income and long-term growth. As well, by dampening return volatility, this allocation helps to keep investors' emotions in check. For any asset mix to be effective, it must prove itself in times of stress. Experience teaches that investors who have adopted a balanced allocation are less likely to panic in trying times. For example, at the end of 2007, we didn't see significant upside in equities and allocated only 56% to stocks. This benefited performance in 2008 when the S&P 500 declined 37%. The Fund's more conservative allocation protected our clients and beat the Lipper Blended Balanced Fund Index by 10 percentage points.
In addition, our value orientation works to reduce portfolio riskiness. For an equity, we attempt to determine whether it would make sense to own the entire company at its current market price if we could never sell it again (i.e., would the economics of such a purchase have a high likelihood of producing an effective fundamental economic outcome). We also look to be opportunistic in the fixed income market, adjusting the portfolio's duration and credit quality based on market conditions.
Many other characteristics help to distinguish the Fund. We hold the number of equities between 35 and 50 and keep turnover low. Academic research has shown that high conviction/low turnover funds tend to have favorable investment return outcomes. We also pay close attention to taxes as we recognize that many Fund shareholders are taxable. Finally, as with all of the Oakmark funds, the portfolio managers have personal investments in OAKBX.
The success of OAKBX has been a collective effort of all of Harris' staff such that it is impossible to thank everyone for their contributions, but I would be remiss not to call out current co-portfolio managers Colin Hudson and Adam Abbas along with former portfolio managers Edward Studzinski, Matthew Logan and Edward Wojciechowski. We also thank you for your interest in OAKBX. We look forward to many more years of partnership with our investors.



Average Annual Total Returns (as of 12/31/2022):
| Fund | 3 Month | 1 Year | 3 Year | 5 Year | 10 Year | Inception |
| --- | --- | --- | --- | --- | --- | --- |
| Oakmark Equity and Income (Investor Class) | 7.19% | -12.92% | 4.78% | 4.70% | 7.31% | 9.32% |
| S&P 500 Total Return Index | 7.56% | -18.11% | 7.66% | 9.42% | 12.56% | 9.20% |
| Lipper Balanced Fund Index | 6.41% | -14.36% | 3.25% | 4.62% | 6.66% | 6.59% |
Expense Ratio: 0.83%
Fund Inception:  11/01/1995
Expense ratios are as of the Fund's most recent prospectus dated January 28, 2023; actual expenses may vary.
Past performance is no guarantee of future results. The performance data quoted represents past performance. Current performance may be lower or higher than the performance data quoted. The investment return and principal value vary so that an investor's shares when redeemed may be worth more or less than the original cost. To obtain the most recent month-end performance data, view it here.
To obtain most recent Oakmark Equity and Income Fund month-end performance data, view it here.
Investing in value stocks presents the risk that value stocks may fall out of favor with investors and underperform growth stocks during given periods.
The Oakmark Equity and Income Fund invests in medium- and lower-quality debt securities that have higher yield potential but present greater investment and credit risk than higher-quality securities. These risks may result in greater share price volatility. An economic downturn could severely disrupt the market in medium or lower grade debt securities and adversely affect the value of outstanding bonds and the ability of the issuers to repay principal and interest.
The Oakmark Equity and Income Fund's portfolio tends to be invested in a relatively small number of stocks. As a result, the appreciation or depreciation of any one security held by the Fund will have a greater impact on the Fund's net asset value than it would if the Fund invested in a larger number of securities. Although that strategy has the potential to generate attractive returns over time, it also increases the Fund's volatility.
Oakmark Equity and Income Fund: The stocks of medium-sized companies tend to be more volatile than those of large companies and have underperformed the stocks of small and large companies during some periods.
The information, data, analyses, and opinions presented herein (including current investment themes, the portfolio managers' research and investment process, and portfolio characteristics) are for informational purposes only and represent the investments and views of the portfolio managers and Harris Associates L.P. as of the date written and are subject to change and may change based on market and other conditions and without notice. This content is not a recommendation of or an offer to buy or sell a security and is not warranted to be correct, complete or accurate.
Certain comments herein are based on current expectations and are considered "forward-looking statements". These forward looking statements reflect assumptions and analyses made by the portfolio managers and Harris Associates L.P. based on their experience and perception of historical trends, current conditions, expected future developments, and other factors they believe are relevant. Actual future results are subject to a number of investment and other risks and may prove to be different from expectations. Readers are cautioned not to place undue reliance on the forward-looking statements.