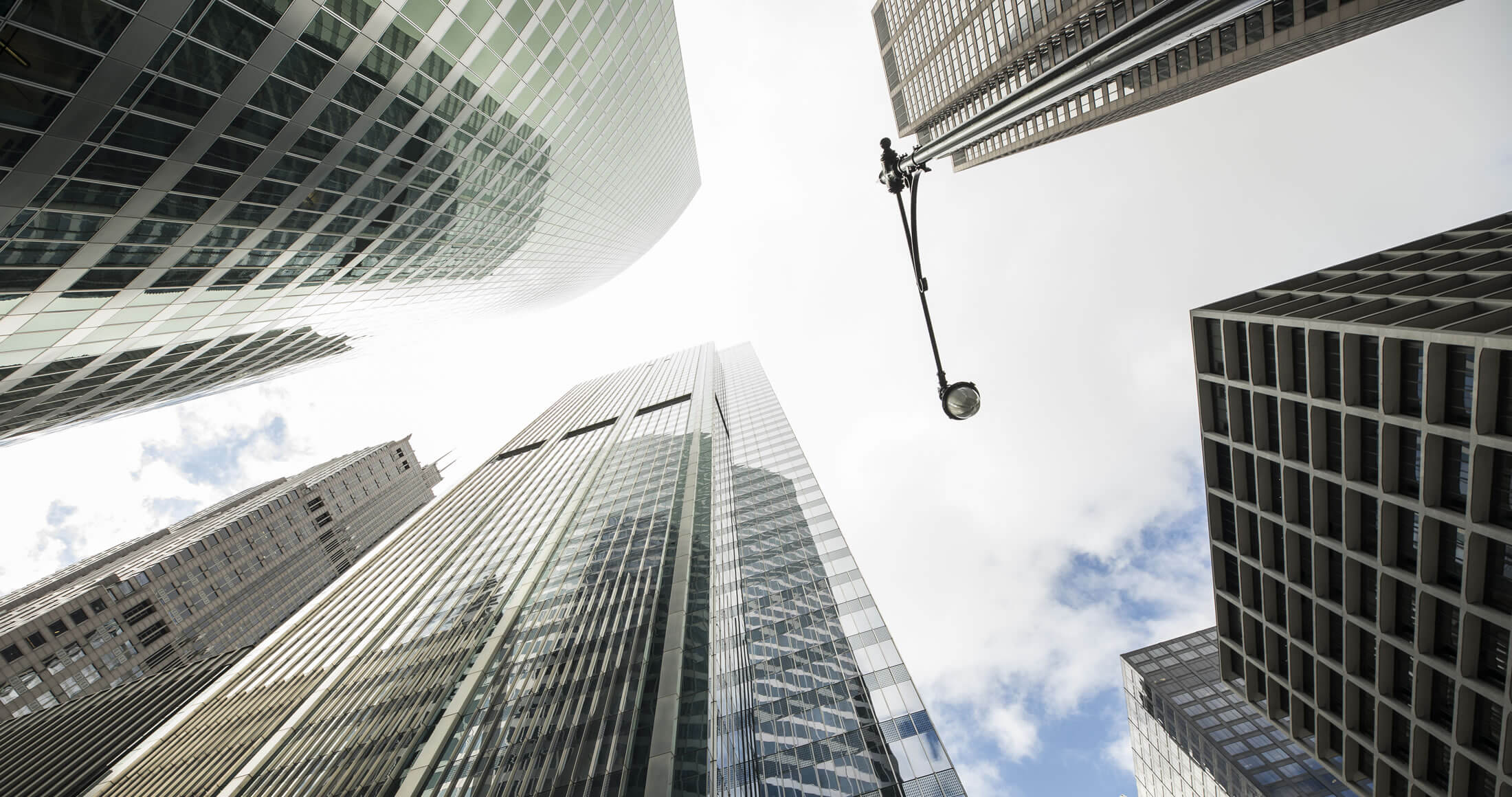 The Oakmark Global Fund turned 20 years old in August. What started as the dream of two past partners of Harris Associates has proven to be a robust investing vehicle that has nearly doubled the compound rate of return of the MSCI World Index since inception.
The initial concept has stood the test of time. And speaking of time, what an interesting year Portfolio Managers Greg Jackson and Michael Welsh chose to open this Fund! In August 1999, stock markets were caught up in the internet boom. This was a moment when nearly every investment vehicle with a dot-com in its name seemed to experience exponential price increases. Greg and Mike believed that this frenzy would soon end and that the market was full of forgotten, "cheap stocks." They ignored the conventional wisdom of the time and opened a value-based global fund. The first few quarters were difficult, but when the internet craze started to quiet, investors began to find their way to a fundamentally based portfolio full of issues selling for less than our estimate of their intrinsic value.
So, what is the Oakmark Global Fund and what makes it different? Oakmark Global is an all-capitalization, go-anywhere fund that utilizes Harris' time-tested value investment philosophy to identify mispriced stocks to populate the portfolio. We typically hold 35-45 issues, so the Fund is rather focused. When we construct the portfolio, we pay little attention to market indexes. Therefore, the Fund will differ meaningfully relative to diversification, both in terms of country and industry. And as value opportunities evolve, we adjust the portfolio. For example, the portfolio percentage invested in Japanese companies has varied from 0% to 24% over time. Although that may sound like it involves a lot of trading, the Fund's turnover rate has been modest because we are long-term investors who patiently wait for price and value to come together. There is one other key attribute, though, for all of the Oakmark Funds: "We eat our own cooking." The portfolio managers have significant investments in all of the Oakmark Funds, including Oakmark Global.
Returning to Oakmark Global's history, several different portfolio manager teams have led the Fund over its 20-year history. Greg Jackson left in 2003 and Clyde McGregor (this note's author) took his place. Mike Welsh retired at the end of 2005, with Rob Taylor his successor. In 2016, Rob retired and the firm decided to add three managers to the team, David Herro, Tony Coniaris and Jason Long, all of whom continue to this day. Regardless of the individual players, the management approach has been collaborative as the team works to produce a portfolio that holds the best investment ideas our firm's research team can find.
The Fund's 20-year history has witnessed many times of turbulence—9/11, the second Iraq War, the Great Recession, the sovereign debt crisis, Brexit and many more—yet the Global Fund has stuck to its guiding principles. Because they have worked. We thank you for your interest in Oakmark Global and we look forward to many more years of partnership with our investors. In closing, we extend our thanks to Greg, Mike, Rob and all of those who have contributed to the Fund's success.




Average Annual Total Returns (as of 12/31/2022):
| Fund | 3 Month | 1 Year | 3 Year | 5 Year | 10 Year | Inception |
| --- | --- | --- | --- | --- | --- | --- |
| Oakmark Global (Investor Class) | 16.39% | -16.85% | 2.50% | 2.49% | 7.18% | 8.96% |
| MSCI World Index | 9.77% | -18.14% | 4.94% | 6.14% | 8.85% | 5.17% |
Expense Ratio: 1.11%
Fund Inception: 08/04/1999
To obtain most recent month-end performance data, view it here.
Expense ratios are as of the Fund's most recent prospectus dated January 28, 2023; actual expenses may vary.
Past performance is no guarantee of future results. The performance data quoted represents past performance. Current performance may be lower or higher than the performance data quoted. Total return includes change in share prices and, in each case, includes reinvestment of dividends and capital gain distributions. The investment return and principal value vary so that an investor's shares, when redeemed, may be worth more or less than the original cost.
The information, data, analyses, and opinions presented herein (including current investment themes, the portfolio managers' research and investment process, and portfolio characteristics) are for informational purposes only and represent the investments and views of the portfolio managers and Harris Associates L.P. as of the date written and are subject to change without notice. This content is not a recommendation of or an offer to buy or sell a security and is not warranted to be correct, complete or accurate.
The Fund's portfolio tends to be invested in a relatively small number of stocks. As a result, the appreciation or depreciation of any one security held by the Fund will have a greater impact on the Fund's net asset value than it would if the Fund invested in a larger number of securities. Although that strategy has the potential to generate attractive returns over time, it also increases the Fund's volatility.
Investing in value stocks presents the risk that value stocks may fall out of favor with investors and underperform growth stocks during given periods.
Investing in foreign securities presents risks that in some ways may be greater than U.S. investments. Those risks include: currency fluctuation; different regulation, accounting standards, trading practices and levels of available information; generally higher transaction costs; and political risks.
The MSCI World Index (Net) is a free float-adjusted, market capitalization-weighted index that is designed to measure the global equity market performance of developed markets. The index covers approximately 85% of the free float-adjusted market capitalization in each country. This benchmark calculates reinvested dividends net of withholding taxes. This index is unmanaged and investors cannot invest directly in this index.