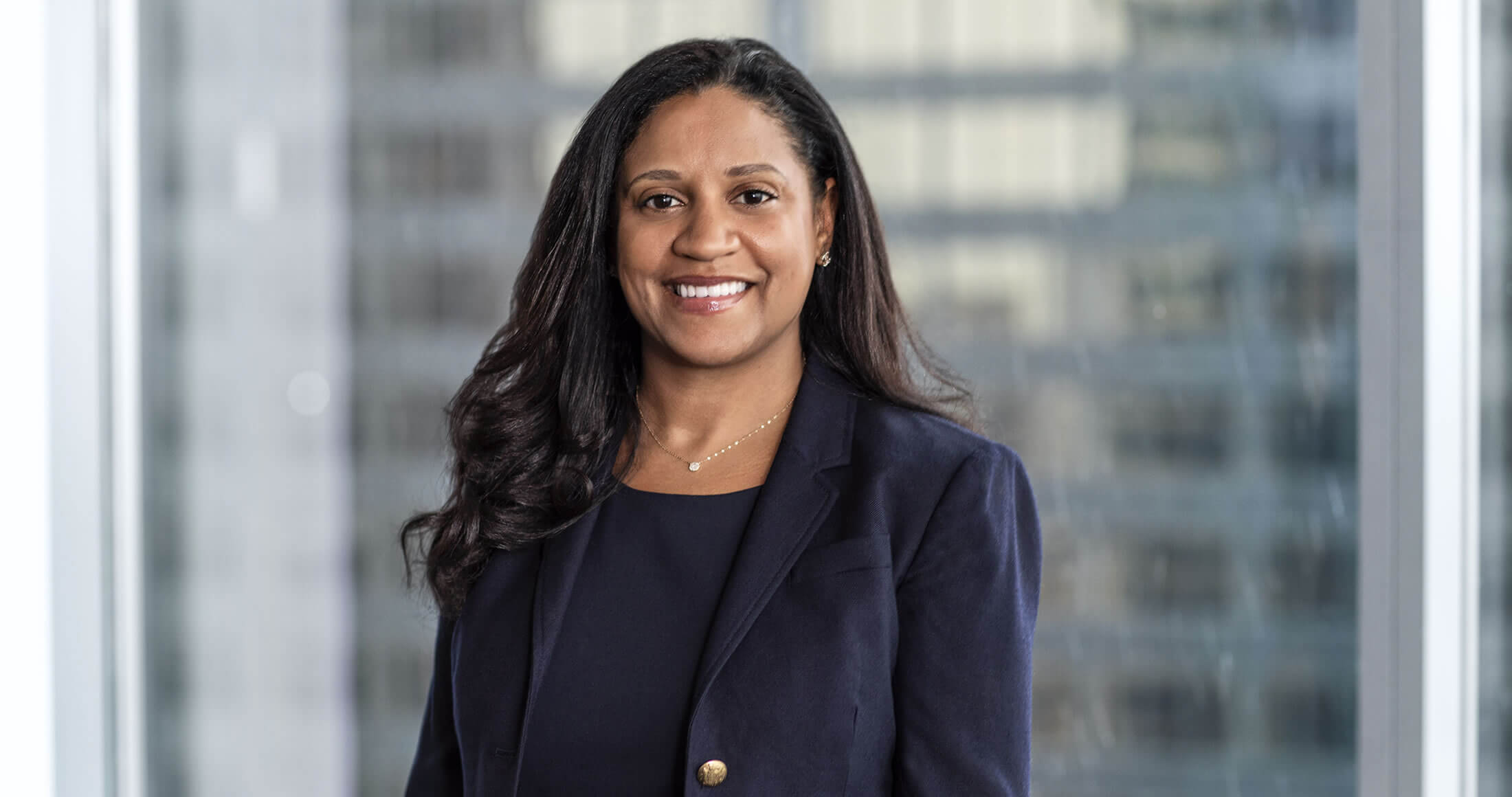 Dear Fellow Shareholders,
We understand that periods of challenged performance like that in 2022 can cause investors to worry about their investments. During these periods of heightened uncertainty, shareholders often respond to their worries by reducing or liquidating their holdings. At Oakmark, we know it takes courage to do the opposite—remain disciplined and stick to the plan.
Our experience has taught us to lean into our investment process during difficult times. Our disciplined process, philosophy and experience guide us to push through the clouds of short-term macro events to identify businesses that have had their share prices unfairly penalized. In our experience, times of market turmoil present companies that meet our rigorous criteria at discounted levels that offer attractive investment opportunities on a risk-to-reward basis.
While we generally find that we hold stocks for around five years, periods of heightened stock price volatility often provide us an opportunity to reposition the Funds' portfolios for future outperformance. To this end, our idea generation is on pace for a record year, evidencing our belief that there are great buying opportunities in the equity markets right now. We remain optimistic about the positioning, strength and depth of opportunity set as we continue to find high-quality businesses trading at bargain prices.
The regulated markets have also been particularly active this year. Regulators have implemented and proposed new regulations that govern and impact the Funds. Our operations, technology, legal and compliance teams are all working hand-in-glove with our shareholder servicing teams to ensure we are responding appropriately to these new regulatory requirements and are able to provide accurate and timely communications to you on the impact of these sweeping changes.
Succession Planning
Just like we take a long-term view with our investments, we also take a long-term approach to succession planning. The strength and depth of our investment teams are a hallmark of the Oakmark name. In August, we announced the appointment of additional co-portfolio managers to certain Oakmark Funds with an eye toward the future.
Robert Bierig was added as a co-portfolio manager to the Oakmark Fund with Bill Nygren and Michael Nicolas.
Robert Bierig and Alex Fitch became co-portfolio managers of the Oakmark Select Fund alongside Bill Nygren and Tony Coniaris.
Michael Nicolas and Alex Fitch joined Clyde McGregor, Colin Hudson and Adam Abbas as co-portfolio managers of the Oakmark Equity and Income Fund.
Colin Hudson and John Sitarz were named co-portfolio managers of the Oakmark Global Fund with David Herro, Tony Coniaris, Clyde McGregor and Jason Long.
Colin Hudson and John Sitarz were made co-portfolio managers of the Oakmark Global Select Fund with David Herro, Bill Nygren, Tony Coniaris and Eric Liu.
Each of these investment professionals has made meaningful contributions to the success of the Funds over time. We believe these changes position the firm for the future, provide team stability and consistency, and offer opportunities to grow and retain investment talent over the long term, all of which we believe will benefit Oakmark shareholders.
Oakmark Funds Update
At long last, value bested growth in the U.S., international and global equity markets during the one-year period ending September 30, 2022. However, there was nowhere to hide from capital depreciation as nearly all asset classes declined as global markets were hit hard by the convergence of three risks: war in Ukraine, inflation-induced interest rate increases and economic uncertainty. In general, the Oakmark Funds underperformed their indexes as our preference for attractively valued financials, consumer discretionary and communication services companies were shunned due to economic uncertainty. As we can track the Funds' portfolios' market value versus our estimate of intrinsic value, the Funds' portfolios are trading at valuations nearing March 2009 at the bottom of the Global Financial Crisis and March 2020 during the Covid-19 pandemic low. History tells us that when the Funds reach a price-to-value ratio under 55%, there is strong outperformance to come, supporting our core belief: equities become less risky as they become more attractively priced. Said another way, because of the pain of falling equity prices that we have recently experienced, we believe the opportunity for gain is higher and the exposure to risk is lower.
Fund Anniversary
On September 30, 2022, we gathered as a firm to celebrate the 30th anniversary of the Oakmark International Fund. Portfolio Manager David Herro presided over a firm lunch and shared details about the history of the Fund, early challenges and the importance of maintaining conviction despite short-term market turmoil. As of September 30, 2022, the Fund has returned 7.63% on an annualized basis since inception versus a MSCI World ex U.S. Index return of 5.11% for the same time period. Congratulations to Portfolio Managers David Herro and Mike Manelli for their faithful stewardship on behalf of our shareholders.
Personal Investment in the Oakmark Funds
Each year, we share our level of personal investments in the Oakmark Funds as a further demonstration of our belief in our investment philosophy. We want you to know that we stand beside you as fellow investors and that we, too, experience the same performance, tax consequences and client service as you do. We are proud to report that as of September 30, 2022, the value of Oakmark Funds owned by Harris Associates employees, our families, the Funds' officers and trustees was more than $650 million. This level of investment exemplifies our personal conviction in Harris' investment philosophy and our commitment to managing your Funds with integrity.
As we look ahead, we encourage shareholders to think about their investment decisions in the same disciplined way we do. We do not take for granted the trust and confidence that you have placed in us, particularly during challenged times. We thank you for your patience and continued support.
Rana Wright
President, Oakmark Funds
Average Annual Returns as of 12/31/2022:
| Fund | 3 Month | 1 Year | 3 Year | 5 Year | 10 Year | Inception |
| --- | --- | --- | --- | --- | --- | --- |
| Oakmark International (Investor Class) | 22.96% | -15.65% | -1.18% | -1.70% | 4.22% | 8.30% |
| MSCI World ex U.S. Index | 16.18% | -14.29% | 1.27% | 1.79% | 4.59% | 5.59% |
Expense Ratio: 1.04%
Fund Inception: 09/30/1992
Expense ratios are as of the Fund's most recent prospectus dated January 28, 2023; actual expenses may vary.
Returns for periods of less than one year are not annualized.
Past performance is no guarantee of future results. The performance data quoted represents past performance. Current performance may be lower or higher than the performance data quoted. The investment return and principal value vary so that an investor's shares when redeemed may be worth more or less than the original cost. To obtain the most recent month-end performance data, view it here.
The MSCI World ex U.S. Index (Net) is a free float-adjusted, market capitalization-weighted index that is designed to measure international developed market equity performance, excluding the U.S. The index covers approximately 85% of the free float-adjusted market capitalization in each country. This benchmark calculates reinvested dividends net of withholding taxes. This index is unmanaged and investors cannot invest directly in this index.
Investing in foreign securities presents risks that in some ways may be greater than U.S. investments. Those risks include: currency fluctuation; different regulation, accounting standards, trading practices and levels of available information; generally higher transaction costs; and political risks.
Investing in value stocks presents the risk that value stocks may fall out of favor with investors and underperform growth stocks during given periods.
The discussion of the Funds' investments and investment strategy (including current investment themes, the portfolio managers' research and investment process, and portfolio characteristics) represents the Funds' investments and the views of the portfolio managers and Harris Associates L.P., the Funds' investment adviser, at the time of this letter, and are subject to change without notice.
All information provided is as of 09/30/2022 unless otherwise specified.
Rana Wright
President, Oakmark Funds