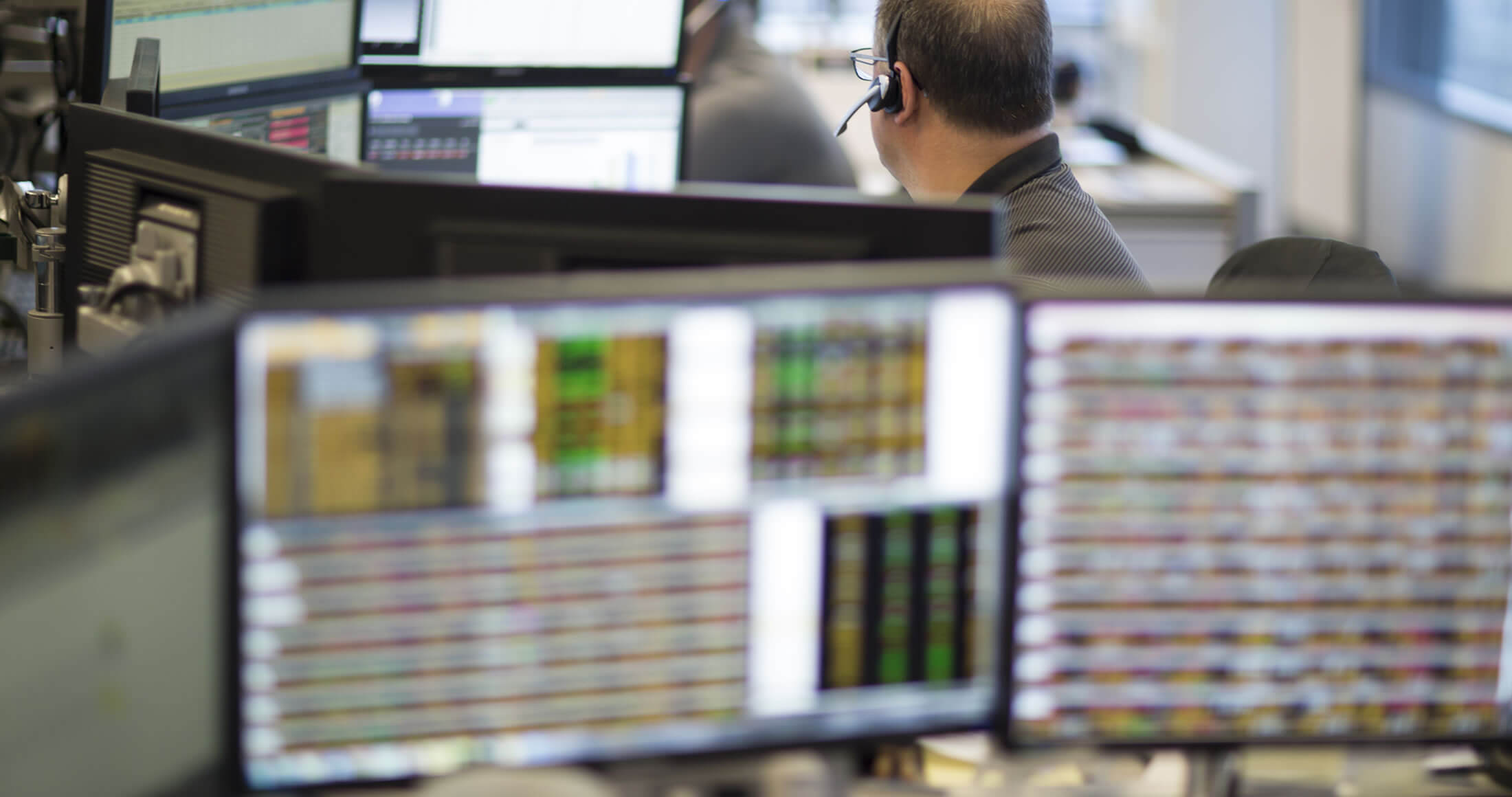 The most common question we are getting asked today by investors is, "How should I change my portfolio given how much the market is down?" If you've read any of our older commentaries, you can guess that the answer will probably include the word "rebalance."
During times of crisis, we think it is important to remember what our expertise is and limit our opinions to what we know best. Nobody at Oakmark is an infectious disease specialist. Our opinion on the duration and magnitude of the economic decline caused by the coronavirus is no more likely to be accurate than what you can read at many online sources. But our expertise is in valuing businesses and we have the historical perspective of how stock market prices and long-term business values can sometimes radically diverge.
The S&P 500 has declined by 30% since its peak on February 19. My colleague Win Murray recently wrote a piece looking at discounted cash flow math. He showed that with the market trading at more than 20 times earnings, the current year cash flow represents only about 4% of a typical company's value. Clearly, this suggests the market decline may be excessive relative to a sober analysis of the potential loss in business value. With our historical perspective, we can tell you that if the economy and P/E multiples return to "normal" within a few years, current valuations look unusually attractive.
During market corrections over the past decade, we've often been asked, "How do the values today compare to those during the Great Recession in 2008?" The answer has always been that while the values looked good relative to history, they were not as extreme as in 2008. Today, I can say that our analysis suggests similar attractiveness. On our approved list of about 120 stocks, all but two are trading beneath our buy target. At Oakmark, we normally sell stocks when they reach our sell targets and redeploy that capital into those selling at their buy targets. Today as in 2008, we see opportunities to sell a stock at its buy target and redeploy the capital into a stock selling at half of our buy target.
By no means does that mean today is the market bottom. We don't think we are any better at guessing market tops and bottoms than anyone else. That's why our advice is always to look at one's asset allocation—and when extreme market moves take it out of balance, sell what's gone up and use those funds to buy what's gone down. In a little under a month, the stock market has fallen by nearly 30%, while long bonds have increased nearly 20%. If your asset allocation in mid-February was consistent with your financial plan, the market has since moved it out of balance. To restore your asset allocation today would require selling about 30% of your long bond portfolio and reinvesting the proceeds in stocks.
As an example, say that on February 20, a $100,000 portfolio was invested $60,000 in the S&P 500 and $40,000 in long-term U.S. Treasuries. Today, the portion in the S&P 500 would have fallen to about $42,000, while the bonds increased to $48,000. But, the bonds have inadvertently become the majority of what now is a $90,000 portfolio. To restore a 60/40 balance, the investor needs to sell $12,000 of bonds and invest that money in equities1. We and others don't know when the market will bottom, but rebalancing after large moves restores exposure to an asset that has underperformed and positions the portfolio for an eventual recovery. And remember, rebalancing isn't necessarily completed after one adjustment. If the stock market either recovers quickly or continues to decline, another rebalance would be needed to get back to asset allocation targets.
Most of the Oakmark portfolio managers have added to their personal holdings of our Funds to restore their own portfolio balance. An interviewer last week said to me, "As value investors, you must feel like kids in a candy store." While that is true for those of us who work at Oakmark, most investors have the opposite reaction. It's easier emotionally to sell after a market decline than it is to buy. That's a big reason why so many investors have historically underperformed the market. They buy after stocks go up and sell after stocks go down. Instead of making that an emotional decision, taking steps to rebalance removes the emotion and has you buying after declines and selling after increases. As with things outside of finance, if decision-making can be mechanized, the implementation becomes much easier. We are confident that there are many attractive opportunities today for investing additional long-term capital in the stock market.
1Selling investments typically has tax consequences. Harris Associates L.P. does not provide tax or legal advice. Please consult with a tax or legal professional prior to making any investment decisions.
The hypothetical example is for illustrative purposes only and is no guarantee of, and not necessarily indicative of, future results. There can be no assurance that developments will transpire as forecasted. Actual results may vary.
The S&P 500 Total Return Index is a float-adjusted, capitalization-weighted index of 500 U.S. large-capitalization stocks representing all major industries. It is a widely recognized index of broad, U.S. equity market performance. Returns reflect the reinvestment of dividends. This index is unmanaged and investors cannot invest directly in this index.
Investing in value stocks presents the risk that value stocks may fall out of favor with investors and underperform growth stocks during given periods.
The information, data, analyses, and opinions presented herein (including current investment themes, the portfolio managers' research and investment process, and portfolio characteristics) are for informational purposes only and represent the investments and views of the portfolio managers and Harris Associates L.P. as of the date written and are subject to change and may change based on market and other conditions and without notice. This content is not a recommendation of or an offer to buy or sell a security and is not warranted to be correct, complete or accurate.